Attractive colours set to make every tiled conservatory roof appear stunning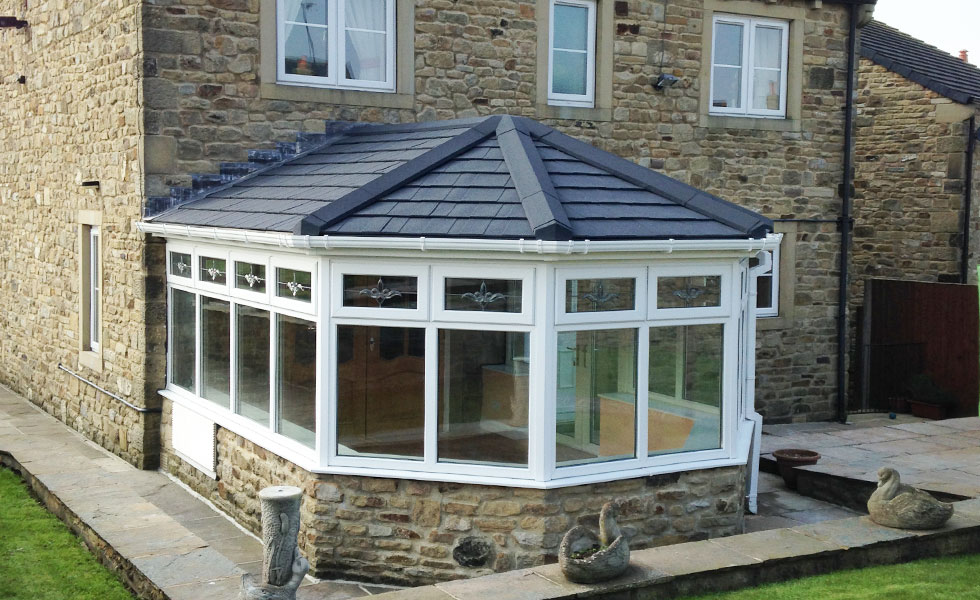 As well as being the best way to overhaul the performance and efficiency of your existing extended living space, swapping out your existing conservatory roof is also a nice opportunity to reinvent style. Thankfully, the Evaroof readily offers homeowners the ability to get creative, thanks to an attractive suite of coloured tiles. But which tone would best match your conservatory?
Excellent colour variety regardless of roof style
Before settling on your designated colour choice, we mentioned in an earlier blog that there are two types of tile to choose from – each touting their own unique shades. You can find the specific benefits of both options here, but simply put, it's tough to go wrong with either Tapco slate or Extralight tiles. With that cleared up, let's delve into the nitty gritty of how to make your conservatory the talk of the town.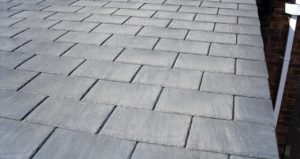 Tapco slate colour options:
Offering every homeowner to enjoy the ever-handsome aesthetic that's only possible with slate, Tapco comes in an eclectic choice of four simple but effective shades: Stone Black, Pewter Grey, Brick Red, and Chestnut Brown. All integrate unique UV stabilisation to maintain a richness of colour well into the future, even when be subjected to the frequent harshness of sunlight.
Stone Black, while largely a neutral colour can offer the top of your conservatory a boldness and definition that was previously not possible before, while Brick Red can be absorbed well into most brick-based home aesthetics. Pewter Grey and Chestnut Brown similarly evoke their individual traits, depending on your desired look.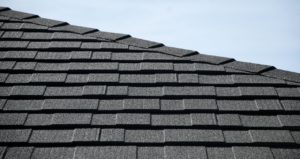 Extralight tile colour options:
The main difference between Extralight and Tapco in terms of external design, is the former's ability to provide an inherently textured, slightly rougher look. The good news being that in either Charcoal, Ember, or Walnut, once installed the tiles are designed to withstand the most extreme of weather conditions to stay looking good for years to come.
All three of the available colours with this style give off a naturally stone finish, with Charcoal in particular stripping things back and letting your conservatory's style to speak for itself. Those wanting to make slightly more of a statement – albeit an understated one - should absolutely opt for the warmth of either Ember or Walnut.
Tiled conservatory roofs that are pretty as well as practical
With the Evaroof, there are no half measures – as much for design as well as performance. That's why when opting for a tiled conservatory roof replacement conducted by our team, we offer you the colours needed to permanently rejuvenate your extended living space. To learn more, get in touch today either via phone on 01297 630 063 or send us an online message.
New solid tile roof in Monmouthshire
Just had a new roof put on the conservatory and the result is fantastic. What a difference - we now have a proper room which can be used all year round. Big thanks to Rich and the team who did a superb job in quick time. Would recommend them to anyone!
- Mr Dutton. Monmouthshire, Wales.
Premium Evaroof Installation in Swansea
Best thing we ever had done to our conservatory & can recommend Chris and his team , excellent job.
- Mrs McManus. Swansea, Wales.
Would Highly Recommend Evaroof!
Being from a roofing/building background I was a bit dubious to go with a slate roof but it's made such a difference due to the insulation qualities. During the recent heatwave, we have been able to spend all day in the room now whereas before it would have been too hot. Excellent installation carried out by the fitting team with nothing being too much trouble, very clean workers. Would highly recommend Eva roof!
- Clyde Cartwright. Newport, Wales.
Conservatory Roof Replacement in Bath
Really pleased with our conservatory roof. Quick, efficient, helpful and friendly. Brilliant result. Transformed our conservatory and we are now in there constantly. Thank you!
- Mr Emmett. Bath, Somerset.
Serving South Wales & the South West
We can install any one of our Evaroof products anywhere in and around South Wales and the South West in areas such as Swansea, Swindon, Hereford and Devon. Being the only dedicated solid roof company operating in these areas, we'll deliver a prompt and first-class service every time.
Visit our Monmouthshire Showroom
We encourage anybody that requires either more information or some creative inspiration to visit our local showroom situated in the heart of Monmouthshire, Caldicot. Whether you'd like to gain a better insight into how the Evaroof can keep you comfortable like no other tiled roof can or wish to see colour options up close, feel free to visit and we'll be happy to help.
All work completed with a building control certificate and to the highest standard
We have 3 dedicated expert fitting teams serving South Wales and the South West
Evaroof solves the heat-loss & overheating issues that conservatory owners experience
We provide our quote and design service completely free with no strings attached
We use the latest high quality materials to ensure both performance and style
We have a 10 year guarantee as standard, with A 60 year life expectancy for tiles