What makes a Supalite conservatory roof better than other options?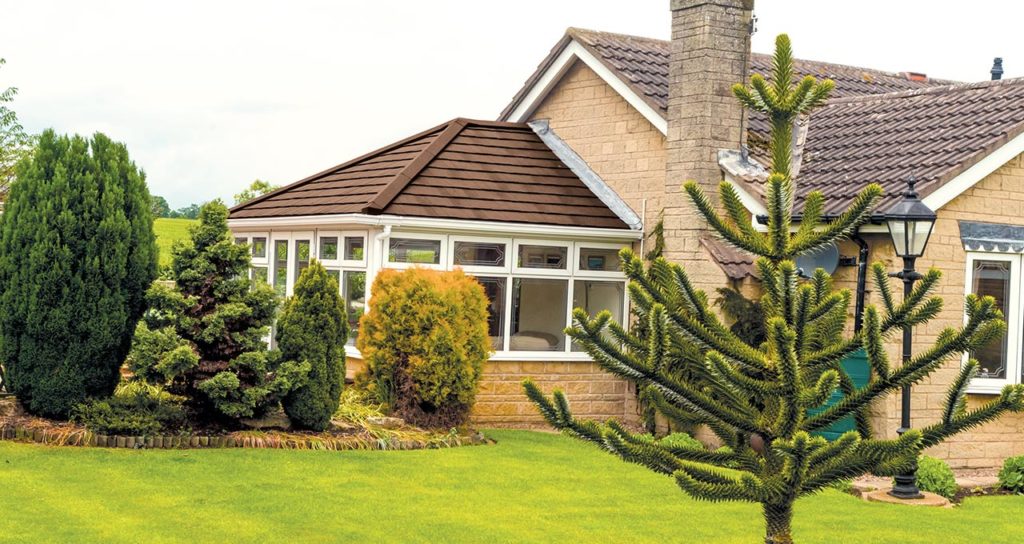 It's no secret that in recent years, conservatories have quickly become the standard as opposed to the exception. You'd be hard-pressed to find a property that doesn't sport some form of extended living space, but sadly, poor construction could mean that they're a less tempting prospect than they originally were. That's where we at Evaroof come in.
Solely pouring our years of expertise into one product, the Evaroof, all are engineered using the Supalite conservatory roof system, albeit with some extra subtle features that make a big difference. But what makes it better than other available roof options? Let's dig a little deeper to find out.
Incredible levels of thermal retention for year-round comfort
Of course, one of the most important aspects to any conservatory is comfort. Thankfully our Evaroofs are able to completely reinvent both now or existing extended living structures, with U-values as low as 0.18 easily achievable. Thanks to insulation board integration and multi-layered construction, the space will stay cool in Summer and warm in Winter, all while reducing energy costs.
Compared to the Supalite conservatory roof blueprint, traditional polycarbonate roofs simply don't stand a chance against the Evaroof. Though tiled, all Evaroofs can still let in vast amounts of natural light as well as still feeling like a true part of the home. All it takes is the inclusion of a large roof vent, an element that lets you feel closer to the outside while remaining in the comfort of the inside.
Multilayered construction for unrivalled performance
We mentioned it earlier, but the defining feature that the Evaroof has over other options is their multi-layered construction. Using a lightweight aluminium frame as its structural skeleton, waterproof ply, insulated plasterboard, and a breathable membrane fill out the system's other layers. All come together to create a space that can expertly balance temperatures.
Two distinct tiled slate options
Whereas most other glass and tiled conservatory roofs simply offer homeowners a choice of just one aesthetic, the Evaroof can be installed using either Extralight tiles or Tapco slates. The first option is roughly 7 times lighter than other available tiles and offers a textured look, while Tapco is noticeably smoother and integrates UV stabilisation for long-lasting colour richness.
Evaroof: The Supalite conservatory roof perfected
When it comes to tiled conservatory roofs, it's hard to beat the features and benefits of the Evaroof. Being the solely product our team specialises in fitting, we know it better than most. To find out more, call the team today on 01291 630 063 or send us an online message for a free quote.
Conservatory Roof Replacement in Bath
Really pleased with our conservatory roof. Quick, efficient, helpful and friendly. Brilliant result. Transformed our conservatory and we are now in there constantly. Thank you!
- Mr Emmett. Bath, Somerset.
New solid tile roof in Monmouthshire
Just had a new roof put on the conservatory and the result is fantastic. What a difference - we now have a proper room which can be used all year round. Big thanks to Rich and the team who did a superb job in quick time. Would recommend them to anyone!
- Mr Dutton. Monmouthshire, Wales.
Would Highly Recommend Evaroof!
Being from a roofing/building background I was a bit dubious to go with a slate roof but it's made such a difference due to the insulation qualities. During the recent heatwave, we have been able to spend all day in the room now whereas before it would have been too hot. Excellent installation carried out by the fitting team with nothing being too much trouble, very clean workers. Would highly recommend Eva roof!
- Clyde Cartwright. Newport, Wales.
Cardiff Solid Tile Conservatory Roof Installation
Delighted with the work. I would like to thank you and your team for being so professional and easy to deal with . More than happy to recommend you anyway I can.
- Ms Walsh. Cardiff, Wales.
Serving South Wales & the South West
We can install any one of our Evaroof products anywhere in and around South Wales and the South West in areas such as Swansea, Swindon, Hereford and Devon. Being the only dedicated solid roof company operating in these areas, we'll deliver a prompt and first-class service every time.
Visit our Monmouthshire Showroom
We encourage anybody that requires either more information or some creative inspiration to visit our local showroom situated in the heart of Monmouthshire, Caldicot. Whether you'd like to gain a better insight into how the Evaroof can keep you comfortable like no other tiled roof can or wish to see colour options up close, feel free to visit and we'll be happy to help.
All work completed with a building control certificate and to the highest standard
We have 3 dedicated expert fitting teams serving South Wales and the South West
Evaroof solves the heat-loss & overheating issues that conservatory owners experience
We provide our quote and design service completely free with no strings attached
We use the latest high quality materials to ensure both performance and style
We have a 10 year guarantee as standard, with A 60 year life expectancy for tiles