Conservatory roof replacement: Is it worth the cost?
Regardless of the conservatory you own, how long you've had it, or what you want to improve, considering a replacement is always a big endeavour. However, it doesn't have to be a painful or costly one. Thanks to the Evaroof, modern homeowners are guaranteed, not just a well-sheltered extended area of the home, but one that will remain comforting 365 years. The small issue of cost is still an issue for many, so we thought we'd explain why it could be worth it for you.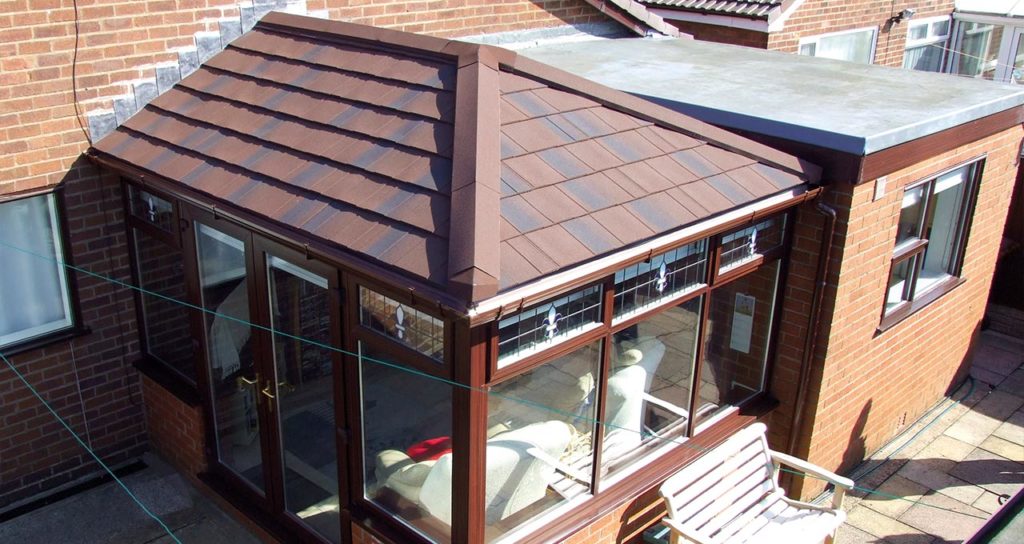 A better investment than traditional conservatory roofs
Right off the bat, when looking into replacing their conservatory's old roof homeowners can rest easy that their next choice will be of infinitely better quality. Material and design advancements has meant that systems like our own Evaroof represent a better investment than that of original polycarbonate roofs. Once installed, there's no more fear of rattles, draughts, or cold spots.
A tell-tale sign that it's time to swap out your conservatory's existing roof is if you're feeling the effects of any of these problems or if your conservatory is over 20 years old. Not doing so could see you wasting money year over year and our next point will go on to explain just why.
An initial cost recouped via high energy performance over time
The reason why modern roof replacement solutions like the Evaroof are considered a wise investment is thanks to how much energy they save. You see, if you're conservatory is indeed currently suffering from draughts or is poorly fitted, that's extra heating needed to keep the space inviting and comfortable. Essentially, you'll need to waste money to properly enjoy it.
So how does this work? Essentially through ingenious and modern design. The Evaroof is much more than just tiles, constructed using multiple layers that includes PIR insulation boards, structural waterproof ply, and a coat of breathable membrane. This ensures that a balanced temperature can always be maintained all year round. Draughts, cold spots, and damp will be a thing of the past for good, leaving you to rely less on artificial heating methods and recoup your initial investment in the long term.
Incredible U-values for incredible savings
Opting for a conservatory roof replacement like those we provide will mean being able to enjoy U-values as low as 0.18. This is far below the industry standard of what's required so homeowners can save the maximum amount of energy, and therefore money, possible. If that wasn't enough, you'll never be too hot in the summer or too cold in the winter ever again.
A conservatory roof replacement potentially saving you hundreds of pounds
We can't state whether swapping out your existing conservatory's roof for an Evaroof is worth the cost to you personally, but for a large number of people we've helped in the past, it has been. Reducing energy levels means saving more money, and with the Evaroof's generous lifespan you'll be able to recoup your initial investment quicker than you'd think.
For more information on how we can help improve your extended space, contact a member of the Evaroof team today on 01291 630 063 or send us an online message.
Would Highly Recommend Evaroof!
Being from a roofing/building background I was a bit dubious to go with a slate roof but it's made such a difference due to the insulation qualities. During the recent heatwave, we have been able to spend all day in the room now whereas before it would have been too hot. Excellent installation carried out by the fitting team with nothing being too much trouble, very clean workers. Would highly recommend Eva roof!
- Clyde Cartwright. Newport, Wales.
Cardiff Solid Tile Conservatory Roof Installation
Delighted with the work. I would like to thank you and your team for being so professional and easy to deal with . More than happy to recommend you anyway I can.
- Ms Walsh. Cardiff, Wales.
Conservatory Roof Replacement in Bath
Really pleased with our conservatory roof. Quick, efficient, helpful and friendly. Brilliant result. Transformed our conservatory and we are now in there constantly. Thank you!
- Mr Emmett. Bath, Somerset.
Premium Evaroof Installation in Swansea
Best thing we ever had done to our conservatory & can recommend Chris and his team , excellent job.
- Mrs McManus. Swansea, Wales.
Serving South Wales & the South West
We can install any one of our Evaroof products anywhere in and around South Wales and the South West in areas such as Swansea, Swindon, Hereford and Devon. Being the only dedicated solid roof company operating in these areas, we'll deliver a prompt and first-class service every time.
Visit our Monmouthshire Showroom
We encourage anybody that requires either more information or some creative inspiration to visit our local showroom situated in the heart of Monmouthshire, Caldicot. Whether you'd like to gain a better insight into how the Evaroof can keep you comfortable like no other tiled roof can or wish to see colour options up close, feel free to visit and we'll be happy to help.
All work completed with a building control certificate and to the highest standard
We have 3 dedicated expert fitting teams serving South Wales and the South West
Evaroof solves the heat-loss & overheating issues that conservatory owners experience
We provide our quote and design service completely free with no strings attached
We use the latest high quality materials to ensure both performance and style
We have a 10 year guarantee as standard, with A 60 year life expectancy for tiles