Design & Quote
Tiled Roof Options
To get a quote for Tiled Roof Options or to take advantage of our free design service, get in contact below and get the ball rolling.
Three attractive and efficient Evaroof roof options
Swift and painless tiled roof installations in any chosen style
Whether you're considering an Evaroof as part of an upgrade to your home's existing conservatory/orangery or as part of an entirely new home extension, we can apply our services to your property's extra living space and form the system in Victorian, Edwardian, and Gable End roof options. In any style, the extension will be able to enjoy exceedingly low U-values of just 0.18 with a beautiful tile or slate colour palette of your choosing.
Because Evaroofs are incredibly lightweight by design, homeowners can rest easy knowing that our team will be able to install or retro-fit the tiled roof of any shape within a relatively short period with very little disturbance. This means you'll be able to spend more time enjoying the impressive style and efficiency, and less time wondering when you'll be able to enjoy the renovated environment.
Cardiff Solid Tile Conservatory Roof Installation
Delighted with the work. I would like to thank you and your team for being so professional and easy to deal with . More than happy to recommend you anyway I can.
- Ms Walsh. Cardiff, Wales.
Would Highly Recommend Evaroof!
Being from a roofing/building background I was a bit dubious to go with a slate roof but it's made such a difference due to the insulation qualities. During the recent heatwave, we have been able to spend all day in the room now whereas before it would have been too hot. Excellent installation carried out by the fitting team with nothing being too much trouble, very clean workers. Would highly recommend Eva roof!
- Clyde Cartwright. Newport, Wales.
Premium Evaroof Installation in Swansea
Best thing we ever had done to our conservatory & can recommend Chris and his team , excellent job.
- Mrs McManus. Swansea, Wales.
New solid tile roof in Monmouthshire
Just had a new roof put on the conservatory and the result is fantastic. What a difference - we now have a proper room which can be used all year round. Big thanks to Rich and the team who did a superb job in quick time. Would recommend them to anyone!
- Mr Dutton. Monmouthshire, Wales.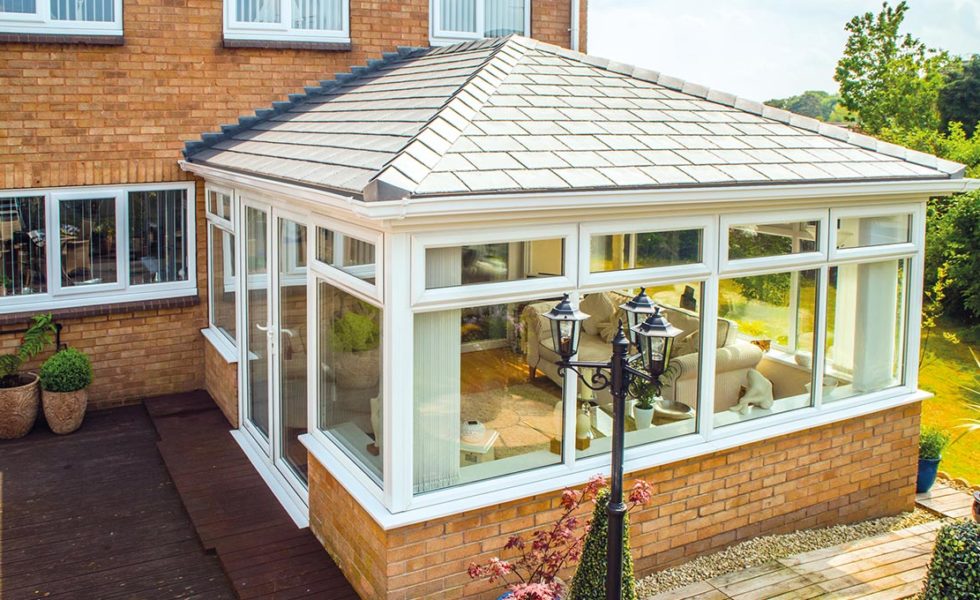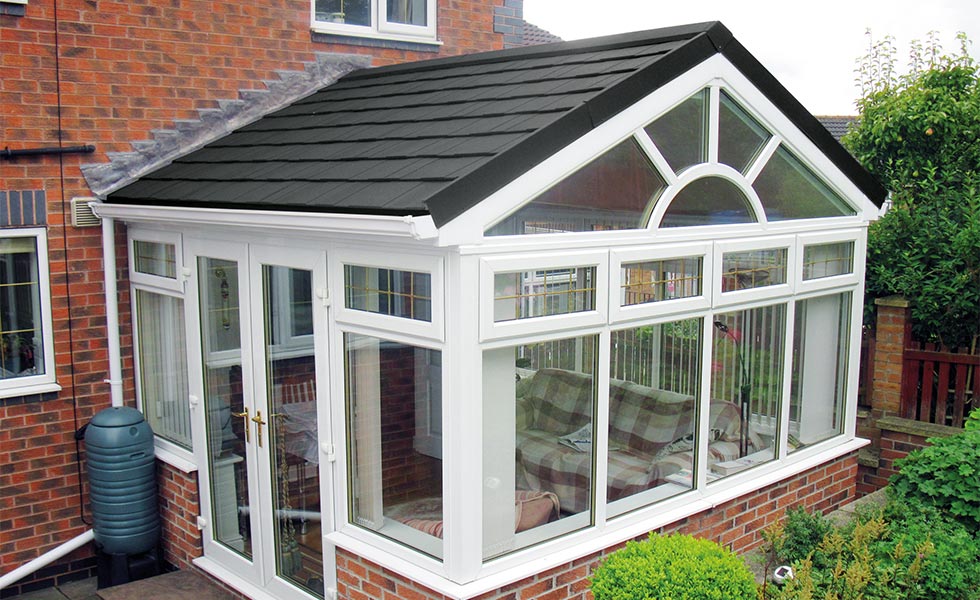 Victorian Edwardian Gable End
One of the UK's most popular and reliable conservatory roof styles, Victorian designs are ideal for homeowners wanting to make the most of a classic and elegant style – now with 21st century insulation and efficiency thanks to the Evaroof. Typically making use of a bay front along with a steeply pitched roof, a tiled Evaroof can sit nicely on top.
If you're someone craving the simple and classic lines an Edwardian conservatory can introduce, rest easy knowing that the Evaroof in either premium, eco, or orangery variants can help to compliment this classic style. Making effective use of a rectangular symmetrical shape, the addition of an Evaroof can help add more definition thanks to the bold tiles or slates.
A gable style roof has the exciting potential to maximise the amount of both space and light available internally, even when compared to conventional conservatory styles. Introducing a grand and impressive look to the home largely thanks to the arched front-end design, why not continue this sentiment with the use of a solid tile Evaroof – it'll be made to measure specifically for your extended space.
Serving South Wales & the South West
We can install any one of our Evaroof products anywhere in and around South Wales and the South West in areas such as Swansea, Swindon, Hereford and Devon. Being the only dedicated solid roof company operating in these areas, we'll deliver a prompt and first-class service every time.
Visit our Monmouthshire Showroom
We encourage anybody that requires either more information or some creative inspiration to visit our local showroom situated in the heart of Monmouthshire, Caldicot. Whether you'd like to gain a better insight into how the Evaroof can keep you comfortable like no other tiled roof can or wish to see colour options up close, feel free to visit and we'll be happy to help.