Can I change my conservatory roof without planning permission?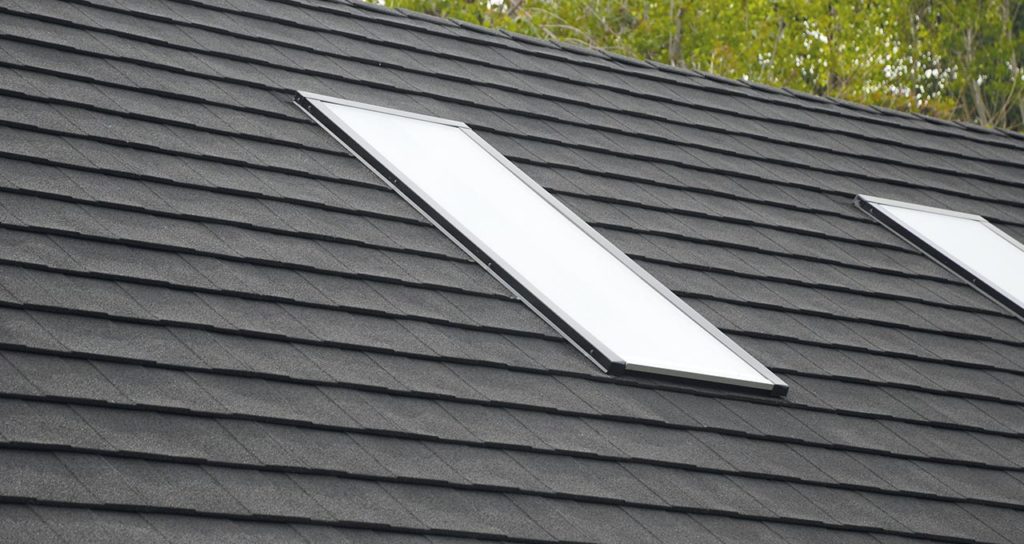 Upgrading your conservatory roof can open up a whole new world of possibilities and appreciation for your home, whilst truly enhancing your family's lifestyle. Many South West homeowners originally commissioned their conservatories with the hope of bringing the outside in. But, more often than not, eventually found that it became an impossible task to spend time in it due to the extreme fluctuations of temperature throughout the peak summer and winter months.
So, today we thought we'd address a commonly asked question;
' Can I change my conservatory roof without planning permission? '
The short answer is yes, you can change your conservatory roof without planning permission; as long as it meets certain criteria.
Over time, conservatory planning permissions have evolved for the better and with the homeowner in mind. Thankfully, gone are the days where a certain percentage of the conservatory roof had to be translucent to be exempt from planning permissions. This means that if you wish to swap your tired polycarbonate or glass conservatory roof for an efficient solid tiled system, for most applications in England and Wales, you can avoid the need for applying for planning permission. The general rules are:
1. The conservatory size cannot exceed over half of the adjoining properties floor space
2. Any extension cannot exceed the height of the main property
3. The inclusion of verandas, balconies or raised platforms attached to the conservatory is prohibited
4. One or more storey extensions cannot extend beyond the rear wall of the property
5. The height of side extensions must not exceed four metres.
Related to this post: Conservatory roof replacement: Is it worth the cost?
If your conservatory is particularly old, here are a couple of considerations that should be taken into account:
• Is the framework structurally sound?
• Does your existing guarantee cover a roof replacement?
For regional clarification in the South West please visit:
Planning applications Newport
Planning applications Bath & North East Somerset
Planning applications Bristol
Planning services Dorset
Planning services Exeter
Planning applications Gloucestershire
Planning services Somerset
Planning services North Somerset
Planning services Wiltshire
Improve your lifestyle with an excellent conservatory roof replacement
As the only dedicated solid roof company that serves South Wales and the South West, find out more about our proactive replacement conservatory roofing systems today. Simply visit our Monmouthshire Showroom, contact us on 01291 630 063 or send us a message online.
Conservatory Roof Replacement in Bath
Really pleased with our conservatory roof. Quick, efficient, helpful and friendly. Brilliant result. Transformed our conservatory and we are now in there constantly. Thank you!
- Mr Emmett. Bath, Somerset.
Would Highly Recommend Evaroof!
Being from a roofing/building background I was a bit dubious to go with a slate roof but it's made such a difference due to the insulation qualities. During the recent heatwave, we have been able to spend all day in the room now whereas before it would have been too hot. Excellent installation carried out by the fitting team with nothing being too much trouble, very clean workers. Would highly recommend Eva roof!
- Clyde Cartwright. Newport, Wales.
New solid tile roof in Monmouthshire
Just had a new roof put on the conservatory and the result is fantastic. What a difference - we now have a proper room which can be used all year round. Big thanks to Rich and the team who did a superb job in quick time. Would recommend them to anyone!
- Mr Dutton. Monmouthshire, Wales.
Premium Evaroof Installation in Swansea
Best thing we ever had done to our conservatory & can recommend Chris and his team , excellent job.
- Mrs McManus. Swansea, Wales.
Serving South Wales & the South West
We can install any one of our Evaroof products anywhere in and around South Wales and the South West in areas such as Swansea, Swindon, Hereford and Devon. Being the only dedicated solid roof company operating in these areas, we'll deliver a prompt and first-class service every time.
Visit our Monmouthshire Showroom
We encourage anybody that requires either more information or some creative inspiration to visit our local showroom situated in the heart of Monmouthshire, Caldicot. Whether you'd like to gain a better insight into how the Evaroof can keep you comfortable like no other tiled roof can or wish to see colour options up close, feel free to visit and we'll be happy to help.
All work completed with a building control certificate and to the highest standard
We have 3 dedicated expert fitting teams serving South Wales and the South West
Evaroof solves the heat-loss & overheating issues that conservatory owners experience
We provide our quote and design service completely free with no strings attached
We use the latest high quality materials to ensure both performance and style
We have a 10 year guarantee as standard, with A 60 year life expectancy for tiles