Why is my conservatory too cold?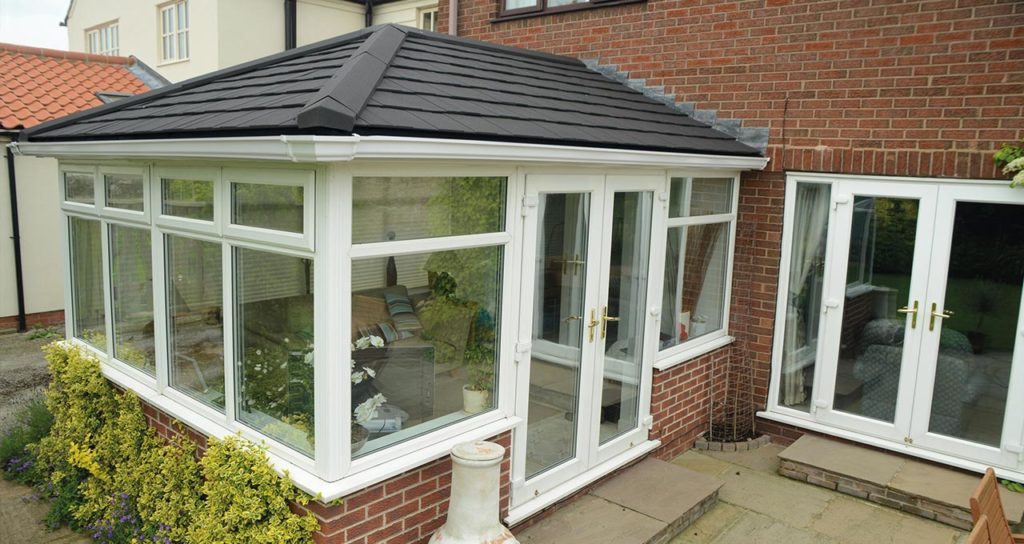 When the tempting concept of "chilling out" in your home's extended living space comes to mind, the last thing you want is to do this in the literal sense. Sadly, for most homeowners with a conservatory, a frosty and unwelcome environment will be an all too familiar occurrence. But it doesn't have to be.
If you're someone who frequently asks themselves "Why is my conservatory too cold?", we at Evaroof can help shed some light on the situation.
Your conservatory's roof is the most likely candidate
In most cases, the cause for coldness within a conservatory can be traced back to the roof. This is because heat rises by its very nature, and therefore will escape if the structure's existing roof is of poor quality or not well fitted. Especially if you're still sporting a polycarbonate roof widely used in conservatories throughout the 90s and early 2000s, the cold will almost certainly set in. Polycarbonate has little to no insulation capability, meaning that any heat present will be wasted.
Other reasons for a cold conservatory could be due to lack of double glazing in the space's surrounding windows and doors. A conservatory finds itself constantly needing to face off the elements, this includes wind and air, and therefore some form of resistance should be implemented by way of one or two more layers of glass.
What can you do to resolve this?
Thankfully, resolving a conservatory's coldness is a relatively straightforward and understandable endeavour. A replacement roof that is fitted to be watertight and intricately layered will do just the trick, retaining any precious heat naturally or artificially generated in the space. Thanks to the combination of aluminium, PIR insulation boards, and lightweight tiles all work together to maintain a balanced temperature 365 days a year.
Improved acoustic and thermal insulation almost instantly
A new solid tiled conservatory roof not only reduces energy bills and improves comfort, but also renders rainfall noise a thing of the past. Whereas with a plastic polycarbonate the pitter-patter of the water drops can sometimes sound like your conservatory is coming under enemy fire, the lightweight tiles used with a solid roof replacement absorbs the impact much better.
Revitalising your conservatory for year-round use
No one need suffer from a cold conservatory thanks to high-performance Evaroof replacements from our team. Engineered using the very best materials and techniques, each style can be fitted promptly to help you enjoy their various advantages for the maximum period possible. For more information, contact us online and we'll get back to you with an accurate quote.
Cardiff Solid Tile Conservatory Roof Installation
Delighted with the work. I would like to thank you and your team for being so professional and easy to deal with . More than happy to recommend you anyway I can.
- Ms Walsh. Cardiff, Wales.
Would Highly Recommend Evaroof!
Being from a roofing/building background I was a bit dubious to go with a slate roof but it's made such a difference due to the insulation qualities. During the recent heatwave, we have been able to spend all day in the room now whereas before it would have been too hot. Excellent installation carried out by the fitting team with nothing being too much trouble, very clean workers. Would highly recommend Eva roof!
- Clyde Cartwright. Newport, Wales.
Premium Evaroof Installation in Swansea
Best thing we ever had done to our conservatory & can recommend Chris and his team , excellent job.
- Mrs McManus. Swansea, Wales.
New solid tile roof in Monmouthshire
Just had a new roof put on the conservatory and the result is fantastic. What a difference - we now have a proper room which can be used all year round. Big thanks to Rich and the team who did a superb job in quick time. Would recommend them to anyone!
- Mr Dutton. Monmouthshire, Wales.
Serving South Wales & the South West
We can install any one of our Evaroof products anywhere in and around South Wales and the South West in areas such as Swansea, Swindon, Hereford and Devon. Being the only dedicated solid roof company operating in these areas, we'll deliver a prompt and first-class service every time.
Visit our Monmouthshire Showroom
We encourage anybody that requires either more information or some creative inspiration to visit our local showroom situated in the heart of Monmouthshire, Caldicot. Whether you'd like to gain a better insight into how the Evaroof can keep you comfortable like no other tiled roof can or wish to see colour options up close, feel free to visit and we'll be happy to help.
All work completed with a building control certificate and to the highest standard
We have 3 dedicated expert fitting teams serving South Wales and the South West
Evaroof solves the heat-loss & overheating issues that conservatory owners experience
We provide our quote and design service completely free with no strings attached
We use the latest high quality materials to ensure both performance and style
We have a 10 year guarantee as standard, with A 60 year life expectancy for tiles