What colour options are there for Supalite roof tiles?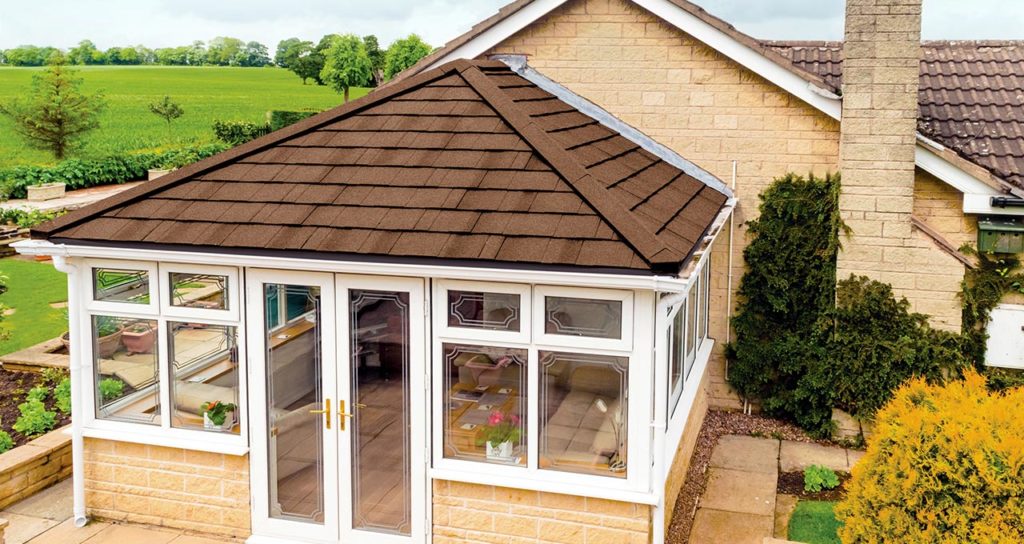 While we've built a reputation for specialising in the supply and fitting of tiled roofs that improve upon polycarbonate almost tenfold, we never want this to come at the cost of style. Thankfully with Supalite roofs (another term for the Evaroof system) there's a generous selection of colours on offer. Understated, bold, while rendering every tiled roof we install distinctive to all those who see it, here are the colour options possible with replacements from Evaroof.
Two types of tile mean two distinct colour selections
Before we get into colours strictly, it's worth noting that when opting for a Supalite roof replacement there are two tile styles: Tapco Slate and Extralight. Both feature their own concise but effective range of colour finishes perfectly primed to take your conservatory's look from good to great. Tile choice should always be prioritised over available colours, but once you have made your decision here's what to expect.
Extralight Tiles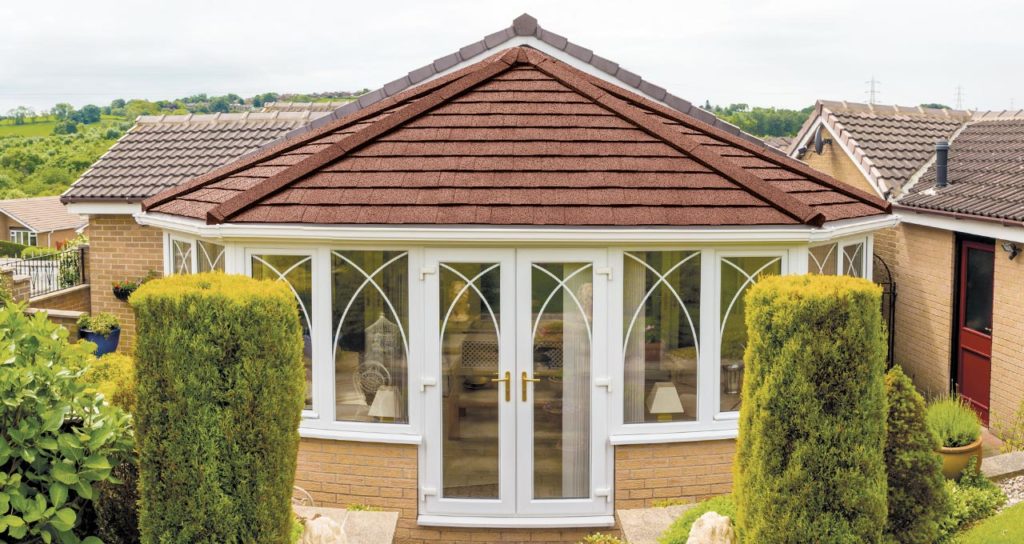 As evidenced by the name, Extralight tiles are extremely lightweight. More specifically seven times lighter than traditional roofing materials. This style also comes with a 40 year weatherproofing guarantee, giving homeowners perfect peace of mind that harsh elements will never take their toll. This means that weather you choose a Charcoal, Ember, or Walnut finish, your new Supalite roof will look good for years to come.
Tapco Slate
Stone Black
Pewter Grey
Brick Red
Chestnut Brown
Falling more in line with the traditional style of slate tiled roofs, Tapco slates are A-rated against fire resistance due to their composite make-up. They come with a limited lifetime warranty, with built in UV stabilisation to ensure that when you choose Stone Black, Pewter Grey, Brick Red, or Chestnut Brown, colour richness will last for years to come.
Versatile finishes to suit most styles of home
the one thing you'll notice about both of the colour selections, is that none feature outlandish shades that would never make sense for a 21st century conservatory. While it might be possible to colour your new windows Neon Orange, Supalite roof colours are concise enough that homeowners can rarely go wrong regardless of the colour chosen.
The advantage to keeping these finish options concise is that almost all will suit every style of conservatory, whether it's Victorian in design or something more contemporary. There's less room for error when the time comes for the Evaroof team to undertake the replacement, with colours that keep your extension comfortable but then also stylish at the same time.
Roofs that seamlessly balance both aesthetic look and thermal performance
With Supalite tiled roofs from Evaroof, homeowners can be assured that their replacement will always look and feel stylish in addition to keeping them comfortable. For more information on which of the available colours might best suit you and your home, get in touch with a member of the team today.
New solid tile roof in Monmouthshire
Just had a new roof put on the conservatory and the result is fantastic. What a difference - we now have a proper room which can be used all year round. Big thanks to Rich and the team who did a superb job in quick time. Would recommend them to anyone!
- Mr Dutton. Monmouthshire, Wales.
Cardiff Solid Tile Conservatory Roof Installation
Delighted with the work. I would like to thank you and your team for being so professional and easy to deal with . More than happy to recommend you anyway I can.
- Ms Walsh. Cardiff, Wales.
Premium Evaroof Installation in Swansea
Best thing we ever had done to our conservatory & can recommend Chris and his team , excellent job.
- Mrs McManus. Swansea, Wales.
Conservatory Roof Replacement in Bath
Really pleased with our conservatory roof. Quick, efficient, helpful and friendly. Brilliant result. Transformed our conservatory and we are now in there constantly. Thank you!
- Mr Emmett. Bath, Somerset.
Serving South Wales & the South West
We can install any one of our Evaroof products anywhere in and around South Wales and the South West in areas such as Swansea, Swindon, Hereford and Devon. Being the only dedicated solid roof company operating in these areas, we'll deliver a prompt and first-class service every time.
Visit our Monmouthshire Showroom
We encourage anybody that requires either more information or some creative inspiration to visit our local showroom situated in the heart of Monmouthshire, Caldicot. Whether you'd like to gain a better insight into how the Evaroof can keep you comfortable like no other tiled roof can or wish to see colour options up close, feel free to visit and we'll be happy to help.
All work completed with a building control certificate and to the highest standard
We have 3 dedicated expert fitting teams serving South Wales and the South West
Evaroof solves the heat-loss & overheating issues that conservatory owners experience
We provide our quote and design service completely free with no strings attached
We use the latest high quality materials to ensure both performance and style
We have a 10 year guarantee as standard, with A 60 year life expectancy for tiles