Spring is in the air now, a great time to go green with Evaroof Eco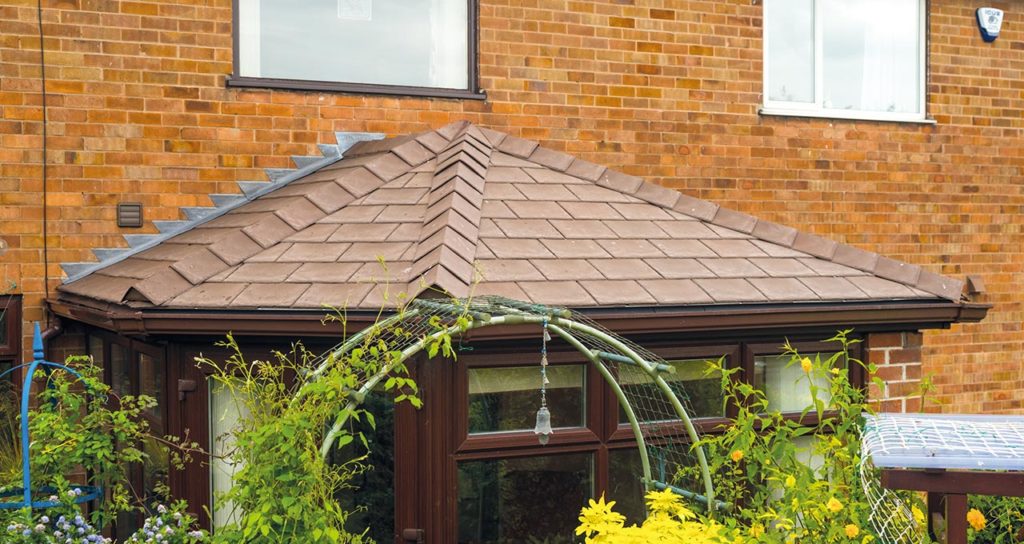 If you're a homeowner in South Wales that's eager to get your extended living space up to speed during spring before summer arrives, we at Evaroof are equally eager to help. But what if we told you it was possible to do so while going green? An environmentally-friendly tiled roof solution, Eco Evaroofs installed by our team provide the same great style and insulation, only with a reduced carbon footprint.
Environmentally-friendly to benefit you and your home
The great thing about being more green-minded during your home improvement endeavours, is that doing so means benefiting you, your home, and the environment all at the same time. Especially if your conservatory or orangery is still touting its original polycarbonate roof, when swapping it out for an Eco Evaroof, you'll be able to experience the insulation benefits almost instantly.
Eco Evaroofs differ from their standard counterpart in that fewer materials are being used, meaning that less energy is needed to create the tiled roof system. U-values as low as 0.18W/m2K can still be successfully achieved, further reducing your need to rely on artificial heating methods to reduce your energy usage and then let you save money on bills.
Minimal soffit detail to reduce carbon footprint
Eco Evaroofs are the ideal choice when your conservatory is positioned up close to a neighbouring property or boundary, which in standard cases makes it difficult to renovate the roof. Eco combats this issue by utilising a compact and neat design that features reduced soffit overhang. Instead, the system follows the same contours as traditional polycarbonate roofs design, being the reason we're confident that it can replace even the most awkward of conservatory roofs.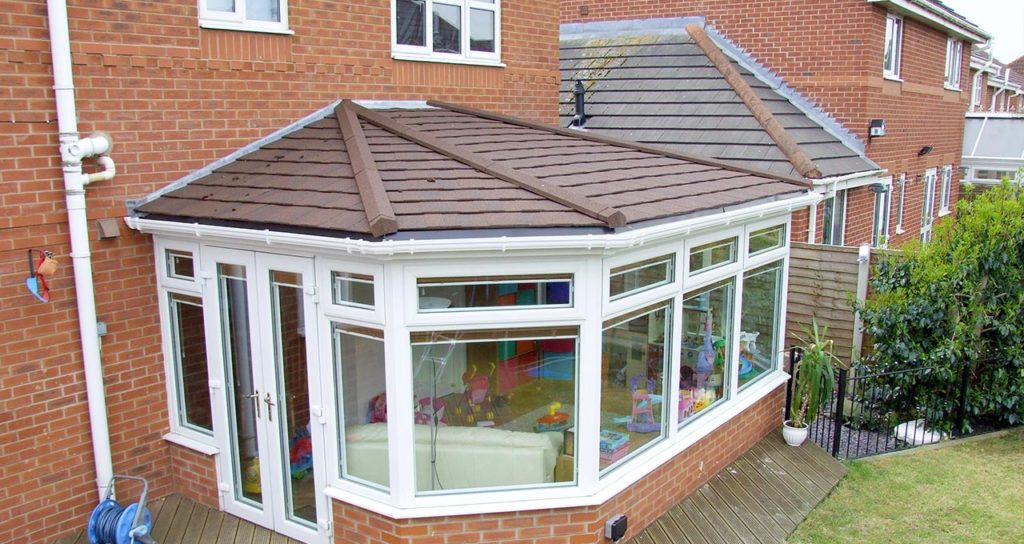 Affordable as well as eco-friendly
This reduction of materials also reflects itself in the price of our Eco Evaroofs, making them cost-effective as well as planet-friendly. These financial savings will be continual once the tiled system is installed as mentioned earlier too, giving homeowners guaranteed return on investment over the course of their revitalised roof's life.
Put your green foot forward this Spring with an Evaroof eco replacement
If you'd like to do your bit for the environment this spring while also giving your extended living space some much needed TLC, the Evaroof team are here to help. Eco Evaroofs are tidy, compact, but also super insulating to keep the space at a balanced temperature 365 days a year.
To learn more, get in touch with a member of the team today.
Would Highly Recommend Evaroof!
Being from a roofing/building background I was a bit dubious to go with a slate roof but it's made such a difference due to the insulation qualities. During the recent heatwave, we have been able to spend all day in the room now whereas before it would have been too hot. Excellent installation carried out by the fitting team with nothing being too much trouble, very clean workers. Would highly recommend Eva roof!
- Clyde Cartwright. Newport, Wales.
Conservatory Roof Replacement in Bath
Really pleased with our conservatory roof. Quick, efficient, helpful and friendly. Brilliant result. Transformed our conservatory and we are now in there constantly. Thank you!
- Mr Emmett. Bath, Somerset.
Premium Evaroof Installation in Swansea
Best thing we ever had done to our conservatory & can recommend Chris and his team , excellent job.
- Mrs McManus. Swansea, Wales.
Cardiff Solid Tile Conservatory Roof Installation
Delighted with the work. I would like to thank you and your team for being so professional and easy to deal with . More than happy to recommend you anyway I can.
- Ms Walsh. Cardiff, Wales.
Serving South Wales & the South West
We can install any one of our Evaroof products anywhere in and around South Wales and the South West in areas such as Swansea, Swindon, Hereford and Devon. Being the only dedicated solid roof company operating in these areas, we'll deliver a prompt and first-class service every time.
Visit our Monmouthshire Showroom
We encourage anybody that requires either more information or some creative inspiration to visit our local showroom situated in the heart of Monmouthshire, Caldicot. Whether you'd like to gain a better insight into how the Evaroof can keep you comfortable like no other tiled roof can or wish to see colour options up close, feel free to visit and we'll be happy to help.
All work completed with a building control certificate and to the highest standard
We have 3 dedicated expert fitting teams serving South Wales and the South West
Evaroof solves the heat-loss & overheating issues that conservatory owners experience
We provide our quote and design service completely free with no strings attached
We use the latest high quality materials to ensure both performance and style
We have a 10 year guarantee as standard, with A 60 year life expectancy for tiles