6 tell-tale signs that you need to think about a conservatory roof replacement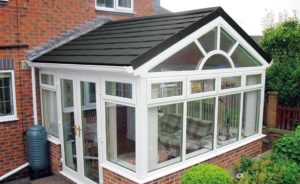 Replacing your conservatory's roof might seem like one of the most daunting home improvement tasks on the surface, but in actual fact needn't be. We here at Evaroof know this from years of helping Welsh homeowners make the most of their living spaces, but how are you meant to know when the time is right? Here are 6 tell-tale signs that you need to think about a conservatory roof replacement.
1. Damaged roof tiles
Perhaps the most obvious tell-tale sign that your conservatory's roof needs replacing is the visual depredation which can appear over time. If you spot that some of your roofs tiles or shingles are damaged, corroding, or even missing entirely, it won't be long before poor insulation levels soon start setting in. Should unwanted moisture start to enter your conservatory, those who use it could experience health problems.
2. Moss and algae growth appearing
What might at first appear to be dark streaks on your conservatory's roof could in fact be something a deadlier with closer inspection. While the eyesore that is algae build-up can easily be removed with some bleach, water, and some good old fashion elbow grease, moss can cause damage to your roof's tiles and cause them to deteriorate. Removing moss can be done, but the ideal goal would be to prevent this from occurring with frequent roof health checks.
3. Excessive leaking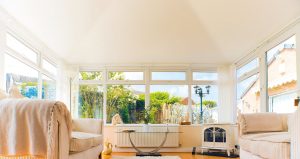 Here's one that's hard to miss. Nobody wants to wake up in the morning to find that their conservatory floor is damp, wet, or even worse, flooded. What looks like it could be a result of condensation build-up could soon turn out to be a leaky roof, and if so, it's highly recommended to get this fixed as soon as possible. Should this fail, a conservatory roof replacement is the way to go.
4. Your roof is 15+ years old
Contrary to what optimists might believe, conservatory roofs – much like home improvements in general – don't last forever. Because of this, we at Evaroof would recommend considering a replacement every 15 to 20 years, being roughly the amount of time before some of the problems we've already highlighted start to set in.
5. Frequent draughts and cold spots
Sometimes the most annoying of conservatory roof problems can be the ones you don't see. If you find yourself struggling to get comfortable when trying to relax in the space, either due to cold spots or draughts, it's highly likely that a poorly fitted or poor performing roof could be the problem. Should you opt for a replacement that's installed to be airtight, this is issue could be a thing of the past.
6. Noise pollution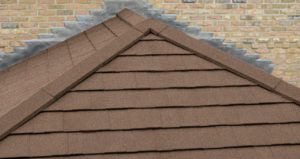 While dining areas and home offices are a popular use for conservatories, the most common reason for having one installed is to relax and enjoy a bit of piece. This can be especially difficult for those who reside in busy built-up areas, however, with the constant rush of traffic and outside chatter being annoying for those with poor insulation. A new roof replacement can help combat this issue, blocking out noise to such a degree that tranquillity can be implemented.
Enjoy a revitalised roof with Evaroof
If you're conservatory roof is no longer fit for purpose it's not the end of the world, just maybe time to consider a revitalising conservatory roof replacement. This particular area is the one we here at Evaroof specialise in, offering a selection of premium and eco tiled conservatory roof replacements suited to keep your conservatory stylish and insulating. To learn more, pop over an online message today.
Premium Evaroof Installation in Swansea
Best thing we ever had done to our conservatory & can recommend Chris and his team , excellent job.
- Mrs McManus. Swansea, Wales.
New solid tile roof in Monmouthshire
Just had a new roof put on the conservatory and the result is fantastic. What a difference - we now have a proper room which can be used all year round. Big thanks to Rich and the team who did a superb job in quick time. Would recommend them to anyone!
- Mr Dutton. Monmouthshire, Wales.
Cardiff Solid Tile Conservatory Roof Installation
Delighted with the work. I would like to thank you and your team for being so professional and easy to deal with . More than happy to recommend you anyway I can.
- Ms Walsh. Cardiff, Wales.
Would Highly Recommend Evaroof!
Being from a roofing/building background I was a bit dubious to go with a slate roof but it's made such a difference due to the insulation qualities. During the recent heatwave, we have been able to spend all day in the room now whereas before it would have been too hot. Excellent installation carried out by the fitting team with nothing being too much trouble, very clean workers. Would highly recommend Eva roof!
- Clyde Cartwright. Newport, Wales.
Serving South Wales & the South West
We can install any one of our Evaroof products anywhere in and around South Wales and the South West in areas such as Swansea, Swindon, Hereford and Devon. Being the only dedicated solid roof company operating in these areas, we'll deliver a prompt and first-class service every time.
Visit our Monmouthshire Showroom
We encourage anybody that requires either more information or some creative inspiration to visit our local showroom situated in the heart of Monmouthshire, Caldicot. Whether you'd like to gain a better insight into how the Evaroof can keep you comfortable like no other tiled roof can or wish to see colour options up close, feel free to visit and we'll be happy to help.
All work completed with a building control certificate and to the highest standard
We have 3 dedicated expert fitting teams serving South Wales and the South West
Evaroof solves the heat-loss & overheating issues that conservatory owners experience
We provide our quote and design service completely free with no strings attached
We use the latest high quality materials to ensure both performance and style
We have a 10 year guarantee as standard, with A 60 year life expectancy for tiles